Entry | Module 1a — Become a consultant?
Wish or reality: Test your dreams and learn what consulting really is about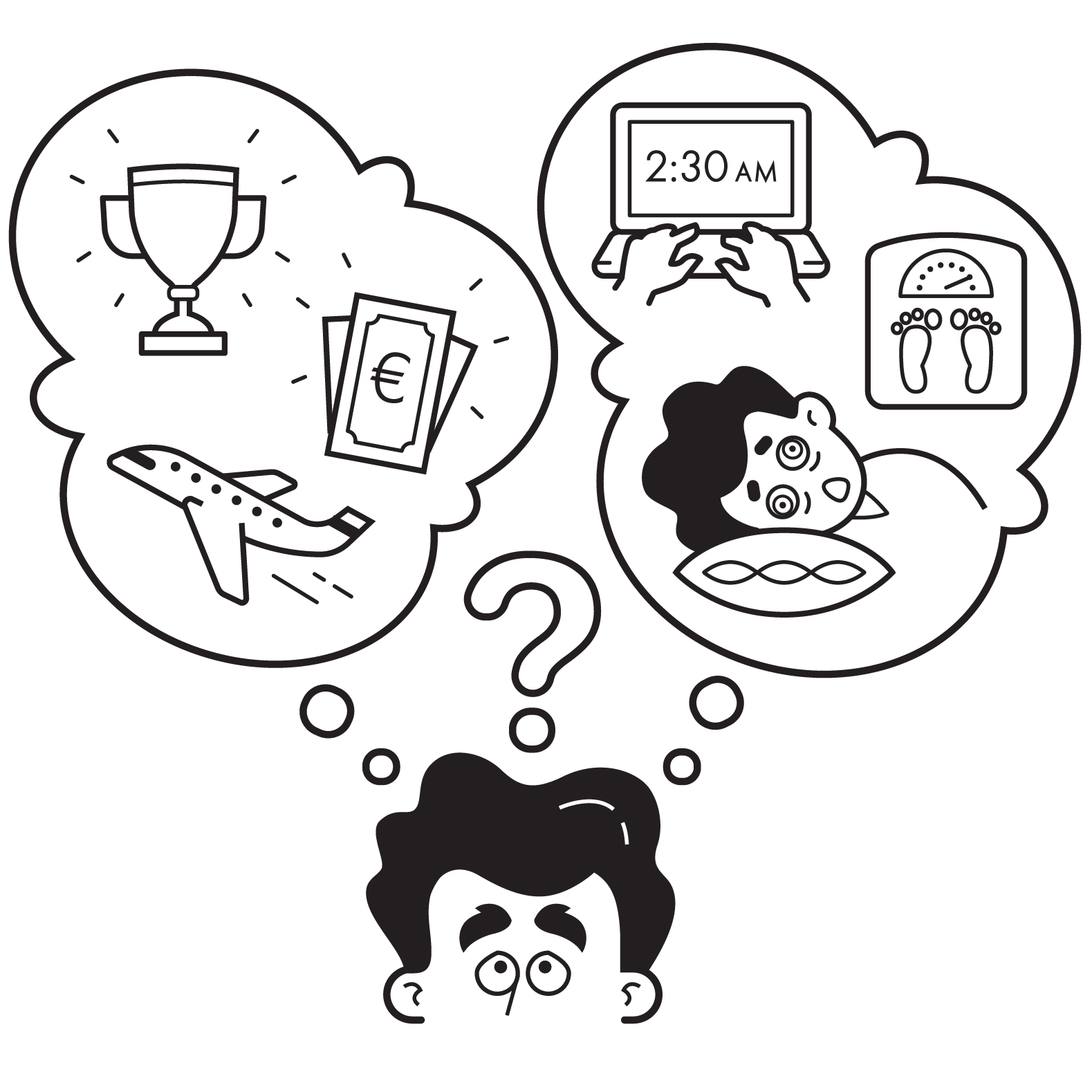 Contents designed for your success
Take the job test "Become a consultant – really?", explore the myths around consulting life and find out if the job will meet your very personal expectations
Learn about the tasks on which consulting firms and you deliver, the consulting market landscape and the mega trends shaking up the industry as well as their implications for your career
Understand your personal career path and experience yourself if consulting life is for you – perks and pitfall for real!
… and much more!
Evaluate your interest in pursuing a consulting career by taking the YOUinConsulting job test

Explore, debunk and validate the most common myths about dazzling consulting life that motivate you to take on a consulting job

Gain a broader understanding of the consulting industry's service offering and market landscape

Understand what your individual career path as a consultant may look like

Experience how everyday consulting life may play out for you from authentic and truthful project reports — with a twist!
In this first Consulting School module "Become a consultant? Test your dreams and understand wish and reality of consulting life", we start by evaluating your personal motivation for a consulting job. As part of YOUinConsulting's job test, I exclusively reveal to you in a fun way the truth (or falseness) of the most fascinating consulting life myths, so that we can assess whether your individual expectations about the job meet reality, and, through your test score, find out whether or not you are born to become a consultant!
In a consulting industry 101, we will discuss what expertise and advice consulting firms actually offer, how they organize their services, and how the market landscape looks in order for you to better understand your personal opportunity landscape. Furthermore, I will discuss megatrends that are currently shaking up the industry and what these imply for you and your consulting career.
We then break it down into the different roles and responsibilities of individual consultants, which change and vary with tenure and specialization, so that you gain a perspective on how your individual career path may look like.
Furthermore, YOUinConsulting will leverage unusual means to familiarize you as early as possible with how consulting life may feel for you personally: through a series of authentic and truthful project reports you will find out how everyday consulting life really plays out — covering both light and shadow — to eventually find what consulting life certainly always bears: an exciting adventure!
Once you have confirmed whether you want to become a consultant and have gained a more holistic understanding of the consulting industry, I invite you to improve your odds of landing a consultant job from early on. This is the objective of module 1b: "Plan out your 'perfect CV' to significantly increase your odds of landing a consulting job".